Firm shelled out more than £100m closing branches and cutting jobs in first half
The cost of shutting more than 150 branches and axing thousands of jobs helped send Travis Perkins nosediving to a near £127m pre-tax loss in the first half of this year.
In June, the builders merchant said it was beginning a restructuring programme, hastened by the impact of the government lockdown in March because of the covid-19 pandemic, that saw 165 branches shut by last month resulting in 2,500 roles being cut.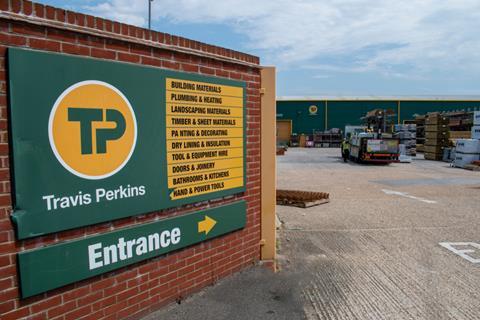 The firm said the bulk of the £129m of exceptional items it had accounted for was being spent on the restructuring which it expected to deliver annual cost savings of £120m.
In its interim results, the firm said revenue grew 2.4% in the first 11 weeks of the year to 18 March – ahead of the national lockdown being imposed by the government five days later.
It said 15,000 staff were put on furlough in April with the firm receiving £45m in support from the government's jobs retention scheme, adding that a minimal number of staff were still on furlough beyond the end of June.
As a result, it said revenue fell 20% to £2.8bn during the six months to 30 June with last year's £16m interim pre-tax profit turning into a £126.5m pre-tax loss this time. Operating profit fell from £61.6m last time to a loss of £91.5m in the first half.
And the firm warned that the risks of covid-19 had not gone away and included possible future disruptions to its supply chain, staff not being able to come into work and the likelihood of local lockdowns.
Chief executive Nick Roberts said: "Although considerable uncertainty around the impact of the covid-19 pandemic remains, the actions we have taken to adapt and innovate in our businesses mean that the Group is well placed to continue to service our customers, support our colleagues, outperform our markets and generate value for our shareholders."
Travis Perkins said it had £551m of cash at the end of last month and an overall liquidity capacity of £951m. It said it would not be paying an interim dividend this year.