Around 100 jobs go after loss-making firm calls in KPMG
Administrators for collapsed Cheshire construction and property firm Cruden Group have said covid-19 helped send the firm under after more than 50 years in business.
The Warrington-based company called in KPMG last week with 100 of the firm's 126 staff immediately made redundant after discussions to sell the £54m business fell through.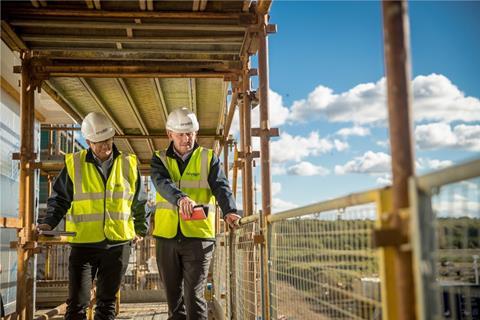 Howard Smith and David Costley-Wood were appointed joint administrators of Cruden Group and subsidiaries Cruden Construction and Cruden Property Services on Friday.
KPMG said: "Following losses on a number of contracts and additional costs caused by the covid-19 pandemic, due to contract delays, the directors took the difficult decision to place the company into administration.
"Regrettably, upon appointment the administrators made circa 100 employees redundant, with the remaining staff being retained to support the wind down of the business.
"Agents have been appointed to realise value in the Group's construction and maintenance contracts, alongside other tangible assets including a freehold property."
It added: "While trading had been challenging for some time, the impact of covid-19 was the final straw. Discussions to sell the business did not progress, leaving no option but to close."
In its last set of results, the firm, which was set up in 1964, more than doubled pre-tax losses to £702,000 in the year to September 2018 on turnover up 17% to £54m.
Cruden Construction made an operating loss of £2.2m during the period, up from £1.8m, on turnover up 18% to £38m although its property business narrowed losses to £1m from £1.6m on turnover up 11% to £15m.
The firm said that one problem job at its construction arm, completed last May, accounted for over 50% of losses for the year, forcing it into a cost-cutting exercise which saw it take the axe to staff numbers.
In the accounts, signed off by group chairman Carl Brian last June, the firm said it was predicting to break even in 2019 and return to profit in 2020.