Cannes property fair planning September event before returning next March
The organisers of Mipim, the annual Cannes-based property industry fair, have cancelled plans to hold the conference and exhibition in June this year because of the ongoing pandemic.
Reed Midem said it has instead decided to hold a special autumn conference in the French resort, which will be its first face-to-face event since the onset of pandemic.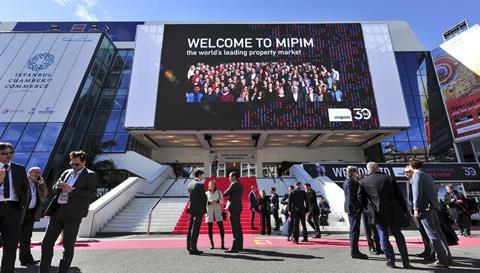 The organisers were forced to cancel the spring Mipim event last year and had originally said they intended to run this year's event in June.
But it will now host a hybrid digital and face-to-face Mipim 'September Edition' in Cannes, before returning to its traditional March slot next year.
The hybrid conference in September will enable both those attending in person and digitally to take part.
Mipim director Ronan Vaspart said the real estate community needed to have a global platform and the September event would be designed to "fast-track our built environment's recovery after restrictions have eased".
Vaspart added that he hoped the spring 2022 event, the first for three years, "will herald a return to near normal business".