Steel firm warns on escalating price rises
Listed steelwork contractor Billington said projects cancelled and delayed because of covid-19 sent revenue tumbling more than a third last year.
The firm, whose current jobs include an indoor tennis facility for the All England Tennis Club at Wimbledon, said income in 2020 fell 37% to £66m.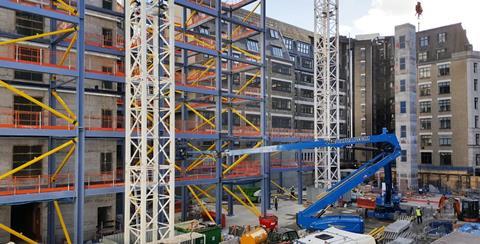 Billington managed to stay in the black but pre-tax profit slumped to £1.7m from £5.9m in 2019.
It said it had claimed £730,000 from the government's furlough initiative and had deferred a VAT payment of £671,000 into the coming year which it said would be paid off between now and next March.
The firm said it closed its factory in Bristol for six weeks because of the pandemic and put staff on furlough while half of its employees at its perimeter edge protection business were also put on the initiative at the height of the first wave of the pandemic.
Billington, which said it would hand shareholders a final dividend of 4.25p per share for 2020 in July, added it was no longer claiming money from the scheme this year despite some staff still being on furlough.
But it did not say whether it was paying back the furlough money claimed last year ahead of this summer's dividend payment.
It also warned steel prices will continue to head north this year. "During the period the price of iron ore and scrap steel nearly doubled leading to major increases in the price of steel products, a trend that is expected to continue," it added.
Cash and cash equivalents at the year-end was £15.1m, down from the £17.9m recorded at the end of 2019.