Stephen Stone buys shares in troubled housebuilder as takeover speculation mounts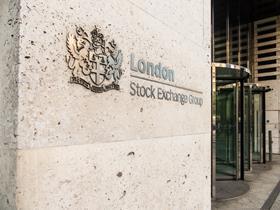 Crest Nicholson's executive chairman Stephen Stone has splashed out more than £450,000 on shares in the embattled housebuilder amid speculation the firm could be a bid target.
Stone's move to buy 150,000 shares at £3.03 comes less than a week after Crest admitted that pre-tax profit for the year to the end of October 2018 would now be between £170m to £190m, instead of the £205m it forecast in June when it unveiled its interim figures, citing a tough market in London and the south east.
And press reports have suggested the UK's 8th largest housebuilder, whose shares have nearly halved in value in the past 12 months, could be the subject of takeover interest.
Alastair Gunn, an equities fund manager at Jupiter Asset Management which owns nearly 3% of Crest's stock, told the Telegraph that a "number of players" in the industry could cast their eye over the firm, which offered a "big opportunity" for anyone looking to boost their presence in the capital.
Announcing the expected dip in annual profit last week Crest also revealed the departure of finance chief Robert Allen, who only joined the firm last year.
Stone had been expected to hand over the day-to-day running of the company to chief executive Patrick Bergin in April next year, but is holding onto the reins while it puts in place its new strategy, which Crest said was aimed at "prioritising cashflow and dividends, maximising value in the land and development portfolio and improving operational efficiencies".
Tony Williams of analysis firm Building Value said Crest had a good land bank but currently "too many bets in London".
"Crest has been badly managed, but it still has a reasonably good name. It's a potentially good time to do it, but there's a lot of uncertainty in the market, which could affect any offers being made," he added.
A spokesperson for Crest said chairman Stephen Stone was on track to deliver the firm's strategy and believed in the long term future of the business, and added that one of the group's larger investors, Woodford Asset Management, had recently upped its stake to 15%.
Shares in Crest Nicholson were trading at 308p this morning, up more than 5% on Friday's close.