Housebuilder attacks government for failing to announce the revisions to energy regulations
Crest Nicholson is facing increased costs because of the government's delay in announcing revisions to Part L of the Building Regulations, the housebuilder has claimed.
Elizabeth Ness, group sustainability executive at Crest Nicholson, said the delay to Part L, which covers energy efficiency in buildings, stopped the firm from producing its best possible masterplans because it didn't know what was going to be required of its developments between 2013 and 2016.
Building's Green for Growth campaign calls on the government to clarify the route to zero carbon homes, a move which would cover the 2013 revisions to Part L.
Ness said: "It's quite a challenge because you have to assume it would be the highest standard proposed in the consultation but it means you have got to model all the different scenarios […] If you have to go around the block two or three times as opposed to once it adds costs because it's not [something you can predict with] a wet finger in the air."
The criticism came as Crest Nicholson published its annual sustainability report for the year to 31 October 2012 showing it had reduced its carbon footprint, reduced its waste to landfill and increased the number of low energy homes it is building.
The listed housebuilder has developed a reputation for sustainability through projects such as AimC4, which has tried to boost the volume development of low-carbon homes.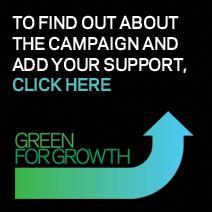 The report showed the firm had cut carbon emissions by 22% since its baseline year in 2007. Ness added the firm is now going to tackle carbon emissions from sites not previously included in the figures, and aimed to achieve a 25% reduction on 2013's total emissions by 2020.
It also reported a fall in the amount of waste sent to landfill to 6% of all waste in 2012, down from 11% in the previous year.
The number of homes the firm built that met or exceeded level three of the Code for Sustainable Homes also increased from 593 in 2011 to 820 in 2012.