Duncan Cooper replaces Robert Allen as housebuilder's numbers man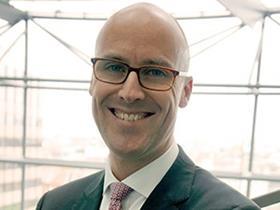 Crest Nicholson has named former Sainsbury's group finance director Duncan Cooper as its new finance chief.
Cooper (pictured) replaces Robert Allen who left the business last October after 18 months in the job and is set to join the housebuilder on 17 June.
He previously held finance roles at Sky, GlaxoSmithKline and accountants Deloitte.
Stephen Stone, Crest's chairman said: "We are delighted to be welcoming Duncan onto our board and are confident that he will be a key contributor to our business, bringing a range of senior finance, investor and operational experience."
In January, the housebuilder reported a pre-tax profit for 2018 of £176m, towards the bottom end of a forecast range of between £170m and £190m.
At the time of its interim results announced in June last year, Crest said it expected pre-tax profit for the year to be in the region of £205m.