Crest Nicholson enjoys strong first half of the year with sharp jump in profit and revenue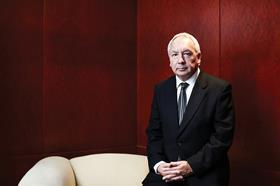 Housebuilder Crest Nicholson has seen pre-tax profit and revenue soar in the half-year to 30 April 2015.
Announcing its half-year results, the housebuilder posted a pre-tax profit of £58.3m, up 52% from £38.4m on the same period last year.
Revenue rose to £333.2m, up 38% from £241.1m over the previous half year.
The firm's housing revenue was up 29% on 2014, which it said reflected both volume growth and the impact of house price growth and changes i n the mix of locations it was selling homes
The number of homes sold stood at 1,124, up 3% on the same period over the 1,091 the previous year, while forward sales at mid June 2015 stood at £436.4m, up 26% on last year.
The overall gross development value of the firm's land pipeline now stands at £10.1bn, up 22% (2014: £8.2bn).
Chief executive Stephen Stone (pictured) said: "Improving economic circumstances and a clear outcome in the general election provide a good operating backdrop for the sector and give us confidence to increase our volume target.
"The business is well positioned to continue on its growth trajectory, delivering high quality homes for our customers whilst generating strong returns for shareholders."