Housebuilder blames increasing economic uncertainty as it drops out of King Alfred redevelopment in Hove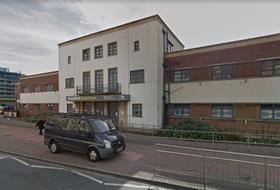 Crest Nicholson has blamed worsening political and economic uncertainty for its decision to walk off a multi-million pound housing scheme on the south coast.
The housebuilder, together with Starr Trust, successfully bid to redevelop the 1.8ha King Alfred development in Hove in 2016, a job the council said was worth £250m.
But Crest Nicholson said earlier this year it still needed confirmation there would either be an orderly exit from the EU, or confirmation that the UK would remain as part of the EU, prior to signing a development agreement.
And in a statement issued earlier this month it said the "ambition of the scheme in these uncertain times" had finally proved to be too great and it wouldn't be able to make plans to build the agreed number of affordable homes and ensure other elements stack up financially.
The project was being spearheaded by Brighton & Hove council and included 565 new homes, as well as a new £50m leisure centre. Around 113 of the new homes were due to be affordable.
Crest Nicholson's interim chief executive Chris Tinker said it had become "increasingly apparent that the growing cost of delivering the scheme…at a time when uncertainty has been increasing and values falling mean that the project is no longer able to support the provision of any affordable housing and remain viable".
The housebuilder said at the time of its interim results in June that it was looking to increase its delivery of affordable homes.
Brighton & Hove council said £23m of public money had already been spent on the scheme, with £15m from the Housing Infrastructure Fund and £8m from the local authority itself.
Council leader Nancy Platts said she was "hugely disappointed" that Crest Nicholson had walked away.
"We've worked closely with their team to find a financially viable scheme to deliver a new public sports and leisure facility and provide affordable housing.
"We appreciate the difficulties and complexities of the project, and appreciate too the efforts made by Crest Nicholson, but the council makes no apologies for pressing the developer to deliver the scheme it selected in 2016," she added.
Platts said that finding a viable alternative to the listed housebuilder would be the council's "upmost priority, and this will include consulting with the local community who have been so patiently awaiting this development".
The scheme is due to be discussed at the next meeting of the council's policy and resources committee in October.