Share price jumps as South-east housebuilder benefits from strong market and delivery of turnaround plan
Shares in housebuilder Crest Nicholson jumped 20% today after it reported that profit for the year will be higher than expected.
The housebuilder said its results had been buoyed both by a strong housing market since the end of the first lockdown and the successful implementation of its turnaround strategy announced in January.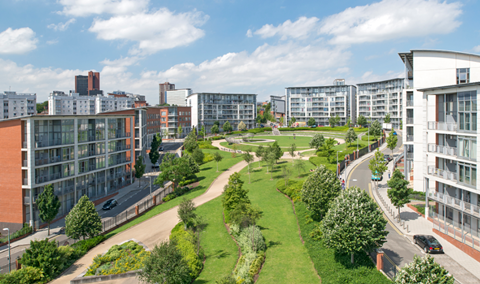 In an end-of-year trading update, the firm said it expected pre-tax profit for the year to 31 October to be at the upper end of the range of £35m-£45m, ahead of the consensus expectation of £37.9m.
The firm, which turned over just under £1.1bn last year, did not say what it expected revenue to be, but said that it had achieved 0.54 sales per site per week between July and September, well above the first half figure of 0.37. It said sales in recent weeks were now "slightly ahead" of the rate seen just prior to the lockdown in March.
Crest Nicholson chief executive Peter Truscott, who joined the firm in September 2019 after it had issued a series of profit warnings, said the firm had maintained a "rigorous focus" on delivering the plan laid out in January 2020, and will look to reinstate the payment of dividends in the next financial year.
Crest Nicholson, which announced 130 redundancies in June as part of its restructuring plan, said that its restructuring had delivered annual savings of £15m, and that it had also made £30m of procurement savings and a further £40m savings from re-planning developments to suit its new range of house types.
The firm said net cash had grown threefold during the financial year to the end of October at £135m, up from £37m at the same time in 2019.
Truscott said that, while the announcement of a further lockdown would bring "fresh challenges", he welcomed the government's support to maintain construction activity and for the housing market to remain open for business. He said: "If our trading becomes significantly disrupted we will act decisively again to protect our enhanced balance sheet."
Kevin Cammack, analyst at Cenkos, said: "It is difficult to see what the market cannot like about this update from Crest. Of course these are baby steps, but the trajectory is in the right direction."