Scheme was mothballed this spring
Work on Crossrail 2 will restart 'when the time is right', the Mayor of London has promised.
Sadiq Khan said he was confident the project will be built out at some point in the future. He added: "Given TfL's current financial position, there is no viable funding package for the scheme at this time and so I am not in a position to confirm when work on seeking consent can restart.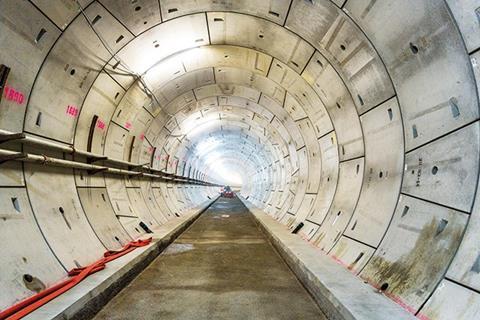 "However, it is highly likely that Crossrail 2 will still be needed in future to support London's growth and TfL has clearly demonstrated the case for the scheme.
"The considerable work undertaken by the project team, particularly over the last five years, has now been put into good order, and is ready to be restarted when the time is right."
In March, Transport for London (TfL) commissioner Andy Byford confirmed Crossrail 2 and the extension of the Bakerloo line had officially been put on hold.
> Mark Wild interview: why Crossrail will be worth the wait
At the time he said: "We're not tone deaf. We do know that there is a financial crisis in the country, £2 trillion of debt now. So, we won't be able to do everything. The two headline projects that are on hold are Crossrail 2 and the Bakerloo line extension."
The writing had been on the wall for the £33bn Crossrail 2 project for months with overspends on the still yet to finish Crossrail scheme raising questions about its viability.
Last November, when TfL and the Department for Transport reached an agreement that saw the former handed £1.8bn to help it out of the financial blackhole caused by the covid-19 pandemic, one of the deal's conditions was TfL winds up consultancy work on Crossrail 2 for the duration of the funding agreement – although this suspension has now become indefinite.