Railway turns to US engineer to fill key roles on project
Crossrail has recruited two Bechtel veterans to help it complete the delayed stations on the central London section of route and push ahead with railway testing.
The railway confirmed the US engineer's former head of construction, Mike Dunham, and Keith Sibley, who started with the firm in 1973 and worked on Crossrail for five years until 2015, have been brought in to help get the scheme finished.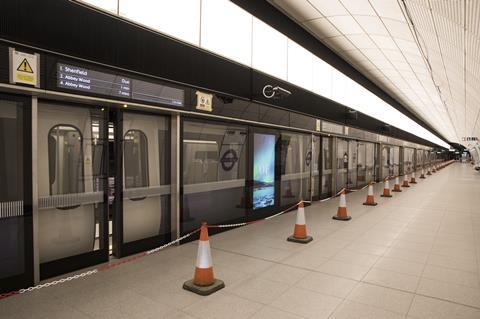 Dunham retired from Bechtel last October after joining in 1984 but was then lured out of retirement by Crossrail.
Speaking about Dunham's appointment, chief executive Mark Wild said: "Station handover is the second critical path to the delivery of the Elizabeth line and a stations completion expert has been added to the team to ensure that happens."
Sibley has been brought in as mobilisation and improvement director to support the transition from delivery to testing and subsequently to operation. He reports directly to Wild.
A railway spokesperson said: "They have brought in through our long-standing programme delivery partner contract with Bechtel."
In an update to the chair of the London Assembly transport committee Alison Moore, Wild listed the stations in the order which they would be completed. "We have a prioritised order of stations for the handover starting with Farringdon, Paddington, Tottenham Court Road, Woolwich and Abbey Wood followed by Liverpool Street, Canary Wharf, Whitechapel and Bond Street."
The £18.6bn project, which had originally been due to be completed in December 2018, is expected to open in the first half of next year. Trial running, designed to replicate a live railway, is due to start as soon as possible, Crossrail said.