Two incidents occured at Bond Street
Crossrail has tightened up the way health and safety data is reported after three near-miss incidents on the job in recent weeks.
Chief executive Mark Wild told the London Assembly's transport committee chair Navin Shah that it was a top priority to ensure the supply chain was managing health and safety on its sites.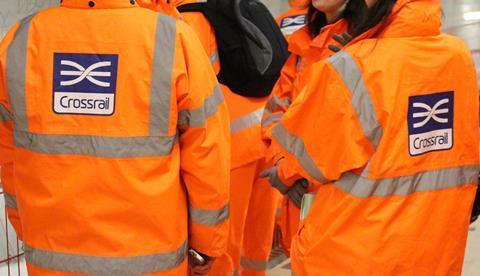 Wild said Crossrail recorded contractors' ability to manage risks through the health and safety performance index (HSPI), which is made up of several indicators that contractors self-assess against.
He said: "A review of the quality of HSPI reporting by contractors recently took place, resulting in a tightening up of the overall accuracy of the data submitted.
"Contractors recording poor HSPI scores will have to explain their improvement plans at Crossrail safety and health executive leadership team meetings."
He made the comments after a series of incidents between mid-December and mid-January.
He said: "Two of these incidents occurred at Bond Street station, with the first concerning an operative coming in close proximity to a falling bracket and the second regarding the incorrect authorisation process being undertaken for the use of a crane.
"The third incident occurred at Fisher Street shaft, where two operatives opened doors onto the tracks contrary to the construction railway rules."
In the same letter, Wild said productivity at Bond Street had improved and that a review was underway to see what lessons could be applied to other areas of the programme.