Energy secretary slams Conservative Party green sceptics for undermining investment in energy infrastructure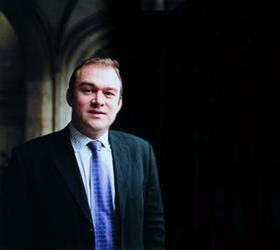 Energy secretary Ed Davey has hit out at the Conservative Party for blocking "green growth" and undermining investment in energy infrastructure.
In an interview with the Observer, Davey said tens of billions of pounds of investment in low-carbon, job-creating energy infrastructure projects could be lost because of an anti-green movement that is sweeping through the Tory party.
Davey said there was a "Tea Party tendency" among Tory MPs who question climate change and green investment as "perverse". He said this was undermining an industry that could help drive economic recovery.
Speaking over the weekend ahead of his speech to the Liberal Democrat conference in Brighton, Davey said he was determined to drive ahead with plans to boost the green economy.
He told Sky news: "What I'm really surprised at with these Conservative critics is they're getting in the way of growth for our economy, and getting in the way of green growth. And I think that is really bad news for people around the country who will want to see the Government making sure they've got a prosperous future with well-paid jobs for their families."
Davey said that much of the energy infrastructure required would be privately funded and called on the chancellor George Osborne to get behind the green agenda.
"[He] needs to make sure our economy's growing. And he knows that when you look at all the planned infrastructure investment… at the centre of its growth agenda, energy is about half of that planned infrastructure investment - about £110m with projects all around the country.
"So I'm absolutely sure that the chancellor wants growth and I think he recognises that energy investment, energy infrastructure is really a critical way of doing that.
"This green agenda is fantastic for growth. A lot of the infrastructure we need, the power plants, the transmission lines, the wind turbines and so on - they're ready to go; these are what the Treasury call shovel-ready projects. So we can get investment now, we can get jobs now, we can get the green growth now.
"And one of the great things when we're in hard times, when we're having to tighten our belts because of the deficit, is that these investments are paid for largely by private investors.
"So that really makes real sense when money's tight and when we need to get growth going now - the green energy opportunity isn't just massive, but it really is appropriate to the economic challenges facing the Chancellor and this Government. And that's why, I think, we will be proceeding ahead with them."