Infrastructure minister says many pre-qualified schemes no longer need government guarantee as they are securing finance elsewhere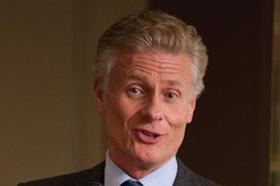 The UK Guarantees scheme has only underwritten a handful of large infrastructure projects because many pre-qualified projects are finding finance elsewhere, the government's infrastructure minister has said.
In a keynote address at Building's Government Construction Summit this morning, commercial secretary to the Treasury Lord Deighton said that although the UK Guarantees scheme has the potential to underwrite £40bn of infrastructure projects, only a handful of projects have so far been given guarantees.
The £600m Mersey Gateway bridge project was announced as being a recipient of a guarantee last week as part of the government's spending review, while the government also said the £10bn Hinkley nuclear project and a £500m regeneration programme in Tottenham were also set to be handed guarantees through the scheme.
These followed guarantees to the £225m project to convert half of the Drax coal-fired power station into biomass, and a further guarantee for the Northern Line extension to Battersea Power Station.
When asked why more projects had not received funding since the scheme was launched in July 2012, Deighton said: "It's not necessarily not having the money that is the biggest constraint we face. All of the projects that have fallen away [after pre-qualifying for guarantees] have done so because they were able to get the money elsewhere."
Deighton emphasised that infrastructure projects had "long lead times" and it took a lot of work before many were in position to be considered for a guarantee.
He said the government was now focused on helping the industry realise the pipeline of projects that government had set out. "All that group of senior politicians want is a list of things that will help get those things done," he said.
He said a refreshed National Infrastructure Plan (NIP) would be published around the same time as the autumn statement and that the government would also publish more detailed pipelines of infrastructure and construction work before the end of the year.
Deighton said: "The next steps for the NIP is to turn that pipeline into much more of a programme.
"We want it to look much more like if you were one of our biggest companies with a portfolio [of work]."
He said the new plans would aim to clarify "inter dependencies" between infrastructure projects and how they would be realised regionally.
Deighton said the debate over the whether the projects announced in last week's spending review were "old or new" had "missed the point".
"It wasn't about the amount it was about the approach," he said.
"It's about having a consistent planned approach over a horizon that matches the assets that we are trying to deliver."