Former boss lists tower as favourite job as he prepares to bow out next month
Mace's Steve Pycroft has said the Shard was his favourite project and gave the firm the chance to put one over on its rivals who had dismissed it as a boutique contractor.
In an interview with Building, the departing former chief executive, who is leaving the firm next month and construction in general, singled out the skyscraper as the best project is his near 30 years at the firm.
He also worked on the 2012 Olympics but said the Shard, completed for late developer Irvine Sellar in 2012, edged out the firm's work on the games.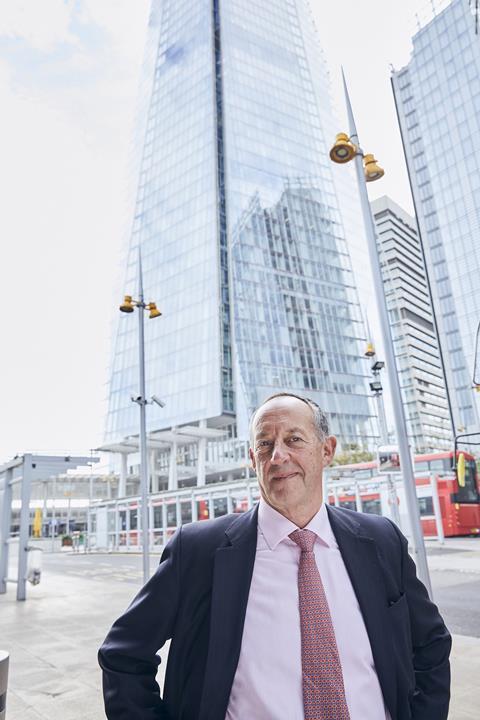 "It's got to be the Shard," he said when asked to pick out a standout job. "I know a number of others said Mace would never deliver it in the programme. We had constantly got this comment from other major contractors that we weren't regarded as one. 'It's alright being a CM but you never take the risk. It's all easy'."
He added: "There was a lot of verbals, lots of chit chat, 'you never have skin in the game' and for me it was, you know what, let's just go and show them all what we can do."
Pycroft admitted the job could have sent the firm under and other members of the Mace board voted against doing the job as a lump sum bid. "There was no doubt it was a massive surprise to some. How can Mace be doing a £500m job?" But Pycroft stuck to his guns, adding: "There was never a doubt we could build it."
The job catapulted the firm into the premier league of construction and Pycroft added: "No one ever asked us again if we could do jobs like this."
Pycroft, who turned 63 last month, goes after joining Mace from Bovis in 1993 and helping lead an MBO eight years later. He will remain a director and is the company's second largest shareholder with a 17% stake.
But he said he wasn't enjoying work as much as he used to and added he was stepping back for good: "I've done enough, it's time to walk away. I've put my heart and soul into Mace and it's time to draw a line."