Northern Ireland's deputy first minister Martin McGuinness resigns over Renewable Heat Incentive fall-out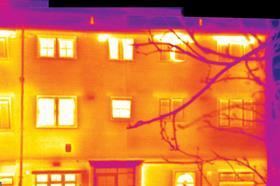 Northern Ireland's deputy first minister Martin McGuinness has resigned over Stormont's handling of the controversial Renewable Heat Incentive scheme.
Sinn Féin politician McGuinness said his resignation was due to the Democratic Union Party's (DUP) botched handling of the scheme and subsequent fall-out.
A snap election is now expected to be called in Northern Ireland as power-sharing procedures mean first minister Arlene Foster cannot continue in power without a deputy first minister.
In his resignation letter, McGuinness said Sinn Féin will not be nominating another deputy first minister and has called for a snap election, which is expected to take place in late February or early March.
It comes after a political row broke out in Northern Ireland as it emerged uncapped payments on the scheme will end up costing the taxpayer hundreds of millions of pounds more than expected.
Reports suggest the final cost to the taxpayer could be as high as £490m.
One of the few green subsidies left, the Renewable Heat Incentive (RHI) gives payments to households and businesses that install low-carbon heating systems such as biomass boilers and ground-source heat pumps.
While there are caps on payments in England, Scotland and Wales, no caps were put in place in Northern Ireland – despite several complaints from whistleblowers – until the scheme was closed in February last year.
It has since emerged the issue was flagged to Foster, then the minister in the department responsible for the scheme, in both 2013 and 2014, two years before the scheme was eventually closed.
McGuinness said Foster had a "clear conflict of interest" in the scandal.
In his resignation letter, McGuinness said: "It is my firm view that the DUP's handling of this issue has been completely out of step with a public mood which is rightly outraged at the squandering of public money.
"The public are demanding robust action and accountability but the DUP, in particular its leader Arlene Foster, have refused to accept this."
Regarding the scandal, he added: "No cost controls were put in place and warnings were ignored. This has led to an enormously damaging pressure on our public finances and a crisis of confidence in the political institutions."