Code behind 38-storey building in Sheffield
A £100m development which will include the tallest tower in Yorkshire has been given planning approval from Sheffield City Council.
The 38-storey tower is part of a three-building scheme drawn up by Leicester practice Staniforth Architects for the middle of the city.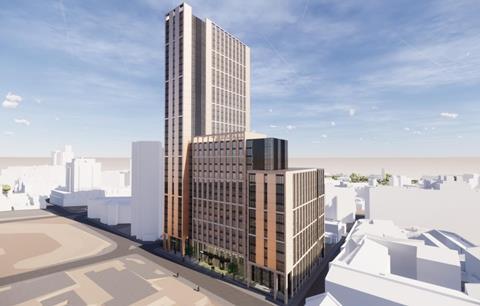 Developer Code said the 117m-tall scheme (pictured) would be 3m higher than the Hume House student housing scheme currently being built by Kent firm RG Group in the middle of Leeds.
The existing buildings on site will be demolished and transformed into a co-living development with 1,230 apartments, varying from studios to one- and two-bedroom flats, aimed at students and young people.
Code is eyeing a start on site for this summer.