Local council granting developer 250 year lease for the site
Developers are competing for a £100m deal to develop a 480-home residential scheme in Hertfordshire.
Welwyn Hatfield council is looking to shortlist six firms for the job, which will be located on a site just north of Welwyn Garden City town centre.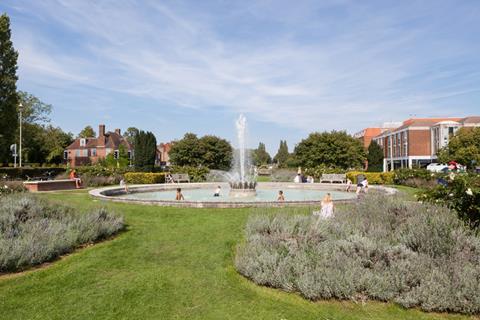 Currently occupied by a series of garages, the site has been earmarked for housing in the council's local plan - part of a goal to build 16,000 homes in the local authority area by 2033.
The council granted permission for the garages to be demolished earlier this month.
The council said it is not looking for a developer partner or joint venture to build the scheme but is instead proposing to grant a 250 year lease for the site.
Located within the town's conservation area, the site is about 100m east of the memorial to Louis de Soissons, the Canadian-born architect who masterplanned the garden city in 1920.
Firms have until 12 October to express interest with invitations to tender due to be sent out on 6 November.