Hillingdon council looking for partner for 15-year housing deal
A £230m job to build housing in west London over the next 15 years has been put up for grabs.
The London borough of Hillingdon is looking for a long-term development partner to carry out the redevelopment of the Hayes Town Centre and Avondale Drive estates.
The programme will see the two sites' existing 404 homes flattened and replaced with new neighbourhoods consisting of around 750 new homes.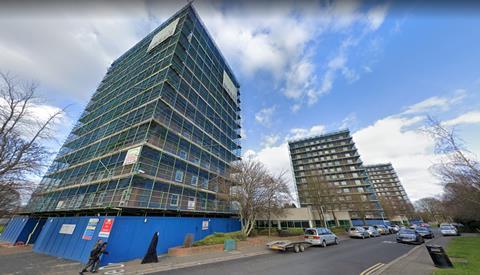 Hybrid planning applications for the redevelopment of both estates are currently being worked up.
The council, which has said it wants all new residential developments to contain at least 35% affordable housing, has made a commitment to replace all of the affordable housing that is demolished.
It added that it will aim to maximise the amount of affordable housing provided in the new development by using grant funding from the London mayor's £4.8bn Building Council Homes for Londoners programme.
The authority said it is seeking a development partner which can jointly meet the requirements of the project in terms of design, planning, demolition, construction and sales over a "long period".
The deal will be for an initial period of 10 years and can be extended by an additional five, with pipeline projects agreed with the delivery partner subject to best value considerations.
The deadline for requests to participate is 26 August with invitations to tender due to be sent out on 8 September.