Reports warn schools currently expecting refurbishments could suffer due to the shortfall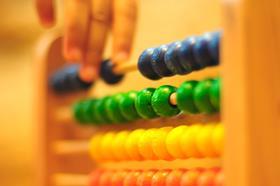 A spending gap in Nick Clegg's free school meals plan has been filled by taking £80m from the Department for Education's school buildings budget, it has emerged.
According to The Times, Clegg's £600m plan to offer all five to seven-year-olds free school meals failed to consider the cost of refitting school kitchens to cope with extra demand.
One source noted the "shortcomings" of a policy that provides free school meals while 4,000 primary schools don't have kitchens.
Another source from the DfE told the Times the money "does not exist" and schools expecting refurbishments would suffer.
A £150m fund approved by David Cameron and George Osborne, to fill the spending gap, will take £70m from the Treasury on top of the £80m from the building budget.
Reports from the cabinet indicate tensions between Clegg and education secretary Michael Gove are increasing, with the budget raid said to have "infuriated" him.
A DfE source said: "There is no spare money in either the basic needs or maintenance budget to pay for Clegg's kitchens."
The scheme will start rolling out over the next two years in September 2014. It forms part of a deal withCameron whereby the Lib Dems will support a marriage tax allowance.