Funding bid to Treasury for third phase to £4.4bn PSBP follows £900m cut to school building budgets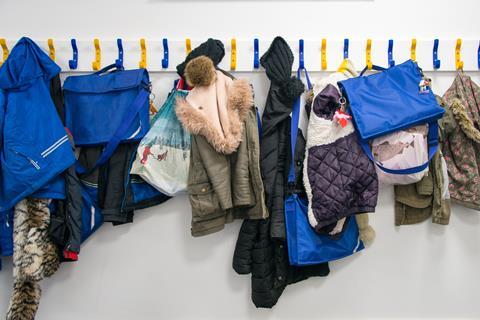 The Department for Education is understood to be bidding to the Treasury for a multibillion-pound third phase to the £4.4bn Priority School Building Programme.
The bid, worked up by the Education and Skills Funding Agency (ESFA), comes in advance of chancellor Philip Hammond's inaugural autumn Budget, expected in November.
Several separate sources told Building they understood a significant bid for a "rolling programme" had been made – although it is not known whether any subsequent programme would be rolled out under the Priority School Building Programme (PSBP) label or whether it would be given a new name.
The bid follows a £900m raid on funding for school buildings made by education secretary Justine Greening in July to help fund a £1.3bn boost to the teaching budget for the next two years.
One source close to the department said: "The ESFA is bidding for more money than you can possibly imagine. While it looks like capital funding has lost out at the moment, there's an autumn Budget coming up and what you give up one minute can come back the next."
The PSBP programme is designed to replace schools in the worst condition – the first phase cost £2.3bn and will produce 214 new schools and a further 46 through private finance. The second phase cost just over £2bn and will rebuild buildings at 277 schools.
The source added that the department was understood to be aiming to get Treasury approval for a capital spend programme, with private finance under the PF2 method a fallback option.
Steve Beechey, group strategy director at contractor Wates, declined to comment on reports of a PSBP3 specifically, but said: "We know there is a significant pipeline of schools work planned in addition to what's been declared as officially in the pipeline."
Jonathan Stewart, main board public sector lead at consultant Gleeds, added: "The department will be interested in a re-energised and enlarged priority schools programme."
The news comes amid concern over the impact of Greening's £900m grab on school building funding, which includes a cut of £315m to a new fund for sports facilities and equipment, £280m from the Free Schools' programme and £200m from revenue funding for maintenance of school buildings.
The ESFA declined to comment.