Developer confirms final investment decision on wind farm off the Yorkshire Coast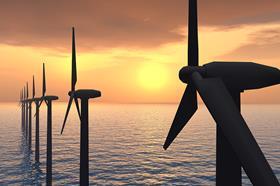 Developer Dong Energy has committed to building the world's largest offshore wind farm off the coast of Yorkshire.
Dong's board made a final investment decision in favour of the Hornsea One wind farm near Grimsby yesterday, paving the way for construction to begin.
Located 75 miles off the Yorkshire coast and capable of powering over one million UK homes with a capacity of 1.2 gigawatts, Hornsea One will be the world's largest offshore wind farm.
The project has the potential to create around 2,000 jobs during its construction, with up to 300 additional jobs supported throughout its 20-25 year operational phase. A new Siemens blade factory in Hull, due to be built by the end of this year, will support the project.
Hornsea One is expected to be fully operational in 2020.
Energy secretary Amber Rudd said: "Thanks to Government support the UK is the world leader in offshore wind energy and this success story is going from strength to strength. Dong Energy's investment shows that we are open for business and is a vote of confidence in the UK and in our plan to tackle the legacy of under-investment and build an energy infrastructure fit for the 21st century.
"This project means secure, clean energy for the country, jobs and financial security for working people and their families, and more skills and growth boosting the Northern Powerhouse."