NHS trust began search for firm to build Macmillan palliative care ward seven months ago
A hospital in Dorset has pulled a £12m deal to build a new ward because of the ongoing impact of covid-19.
Royal Bournemouth and Christchurch hospitals NHS foundation trust had planned to replace its Macmillan palliative care ward, having started the search for a main contractor in November last year.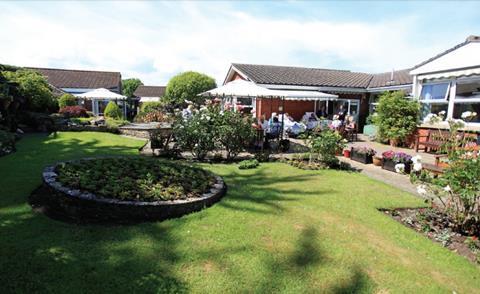 But in a tender notice update, published yesterday, the hospital said that it had "taken the difficult decision to abandon this procurement process" and will not award a contract because of coronavirus.
The trust had been looking for a single contractor for the job which involved relocating the existing facility to a different part of the Christchurch hospital site.
It said the decision had been taken "in the light of the current market conditions and particularly the actual and potential impact of covid-19 on all concerned".
The notice added: "The trust also wishes to ensure that it would be able to more fully evaluate and mitigate against the risks brought about by covid-19 before awarding any contract for the proposed centre."
The new evaluation will include carrying out an up-to-date and more extensive assessment of each supplier's financial position and additional measures to ensure shelling out public cash provides value for money.
The Royal Bournemouth and Christchurch hospitals NHS foundation trust is the client on the job and has not given a timeline for when it might restart the project.
The announcement comes in the same week the government conceded that public sector clients may be forced to cancel construction contracts as all parts of the economy attempt to deal with the fallout of the coronavirus crisis.
The latest government guidance notice, which was issued earlier this week, said: "It may be necessary for the parties to discuss contract termination. If a contracting authority views a contract as no longer relevant or viable, they should work with the supplier to pursue termination based on the existing contractual remedies.
"Unreasonable expectations around transfer of risk and cost are likely to increase the probability of contract failures and may mean suppliers exit the market and weaken competition."
Other clients forced to cancel or suspend projects because of the pandemic include Birmingham airport, which has grounded its £500m expansion plans.
Last week, Mace said the slowdown in the aviation sector was one of the reasons why it was planning to axe 300 jobs in the coming months.