Firm now on the hunt for delivery partners for massive Green Deal retrofit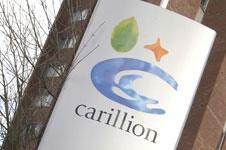 Carillion's acquisition of solar installer Eaga last year was a key factor in it winning a £1.45bn retrofit scheme in Birmingham and the surrounding area yesterday, according to the firm's managing director.
Yesterday, Carillion Energy Services was announced as preferred bidder for the Birmingham Energy Savers scheme that will leverage the council's own money and the government's Green Deal scheme to finance a massive programme of energy retrofits in Birmingham and the surrounding area.
While Birmingham council is leading the scheme there are also 36 other local authorities and organisations on board.
In April last year, the firm acquired solar installer Eaga to capitalise on the booming solar market but it has since had to cut over 1,200 jobs after the government slashed subsidies for solar power.
But Nigel Taylor, managing director of Carillion Energy Services told Building: "We would not be in the position that we are in if it had not been for the acquisition of Eaga. It's the combination of the strengths of Carillion and Eaga which allowed us to win this job."
He added that the firm's track record in bringing community benefits to its projects had proved important in winning the job. The firm's Birmingham Library job has seen it employ over 200 local staff and apprentices since it started work on the project.
Taylor also said that he was now looking for small and medium businesses to partner with to help Carillion deliver the contract. "There will be numerous small business organisation involved in this," he added.
Carillion has already partnered with social enterprise the Jericho Foundation which he said was setting up a solid wall insulation installing arm.
Taylor said he expected the firm to start work in November, once contracts were signed.