Capco asks London mayor Sadiq Khan whether it can build 10,000 homes, rather than 7,500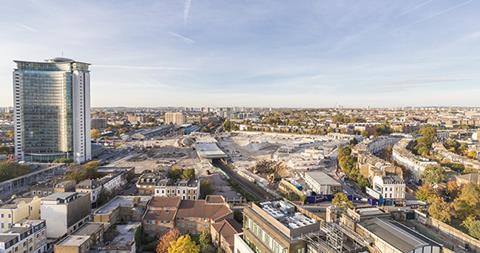 Earls Court developer Capco has confirmed it wants to build up to 2,500 more homes at its massive west London development.
In an end-of-year update published this week, Capco said it had made representations to London mayor Sadiq Khan as part of his consultation on the London Plan about potentially increasing the number of homes at Earls Court from the consented 7,500 homes to 10,000.
Capco said this hike would allow it to provide more affordable homes.
Under the already consented Terry Farrell-designed masterplan, just 1,500 of the 7,500 homes at Earls Court would be affordable.
During the hotly-contested London mayoral elections earlier this year, Khan said he would review the Earls Court development if elected, in part due to the lack of affordable housing.
A spokesperson for Khan at the time said: "Sadiq will review the Earl's Court Masterplan as he has serious reservations about the overall direction the scheme is taking".
Meanwhile, contractor Keltbray has begun enabling works at the site of the former Earls Court exhibition centre after completing two years of demolition works.
The works will see the largest crane ever used in London arrive to lift out beams that run under the site and over tube lines. The Heavy Lifting Crane operated by ALM will stand at 110m tall.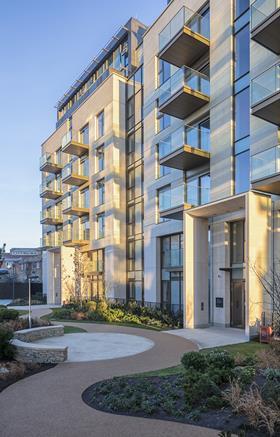 Elsewhere at the scheme the first properties from the masterplan's first phase at Lillie Square have completed and residents are starting to move in. Lillie Square will eventually be comprised of 808 homes, including 200 affordable homes which are currently under construction.
Gary Yardley, chief investment officer at Capco, said: "Earls Court is the most important regeneration site in London and the last two years have seen significant investment and remarkable progress…
"The progress and momentum continues and we look forward to working with our partners Transport for London and other stakeholders to discuss how the Masterplan can grow and evolve in line with London's needs."
In the wake of the Brexit vote earlier this year Capco saw 14% wiped off the value of the project, dropping to £1.2bn having previosuly valued the scheme at £1.4bn.
Capco said at the time that the downward move was prompted by its "valuers' assessment of the weakened sentiment in the central London residential market following the EU referendum", including a "more cautious view" of costs and potential sales at early residential phase Lillie Square.
The firm added that phase one of Lillie Square was "predominantly sold," but sales of phase two were slower than hoped. Nonetheless, the developer said 59% of the first release of phase two homes had been reserved for sale, with four reservations secured post-referendum.