Workers in nearby digs told to come and live on site
Hinkley Point C builder EDF has asked workers who live in nearby digs to come and live on site as the firm tightens up restrictions at the huge complex in Somerset.
The French energy giant has also decided to end bus pick-ups for workers because of growing worries not enough are observing social distancing guidelines which require people to be at least 2m apart in order to avoid spreading the coronavirus.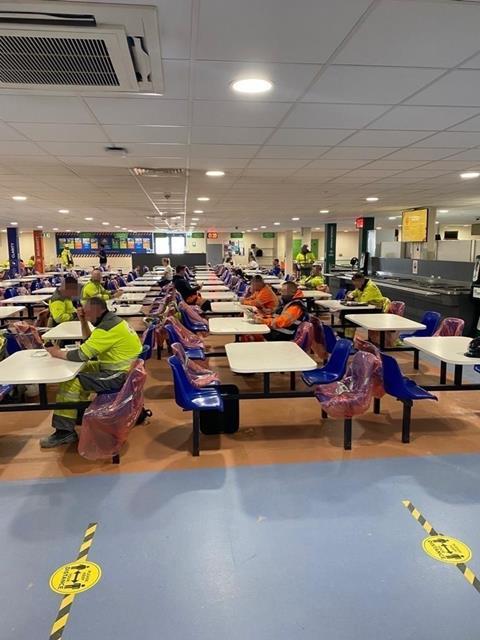 Nigel Cann, construction delivery director at Hinkley Point C, said: "We are requiring our workers who lodge locally to come into our campus facilities as soon as they can reasonably do so. That will help us concentrate workers on our facilities and out of the community."
From today, the firm is pulling buses which get workers to the site from Bridgwater, the nearest large town to the Hinkley site 11 miles away.
Cann added: "We will stop buses picking up and dropping off in Bridgwater and, as soon as possible, we will end village pick-up and drop-offs in other locations. We have heard concerns about workers queuing for buses in villages where social distancing cannot be supervised."
Last month the scheme announced that its usual workforce of 4,500 people had been cut back to 2,000 to handle the covid-19 pandemic.
It declined to comment on speculation the job was switching to critical path work only from today (Monday) but an EDF spokesperson said it did expect to reduce the 2,000 people on site as uncompleted work was finished.
He said: "We will work in a focused and limited way with split shifts, extra buses and staggered breaks. Reduced numbers will allow easier social distancing in operational areas and sites such as canteens."
Firms that are working on the site include Laing O'Rourke, Balfour Beatty and Kier.