Lendlease secures planning permission for net zero carbon combined heat and power plant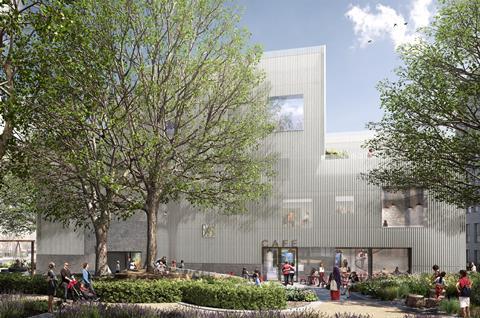 Lendlease has won planning permission to build an "Energy Hub" – a combined heat and power plant – at its mammoth redevelopment of Elephant and Castle, south London.
Designed by Duggan Morris Architects and Gillespie's Landscape Architects, the hub is the latest development in Lendlease's £3bn Elephant Park regeneration scheme, and will provide net zero carbon heat and hot water to residents and businesses across the area.
The new building will also provide other facilities including a nursery, a community cafe and a "pocket park" – a playground with "energy-themed facilities" for local children.
Lendlease has also announced a new partnership with E.ON as the long-term energy provider across the regeneration project, with the energy provider supplying the homes and business in the area with the net zero carbon heat and hot water.