Lend Lease presents new image for massive regeneration project in south London, expected to be completed in 2025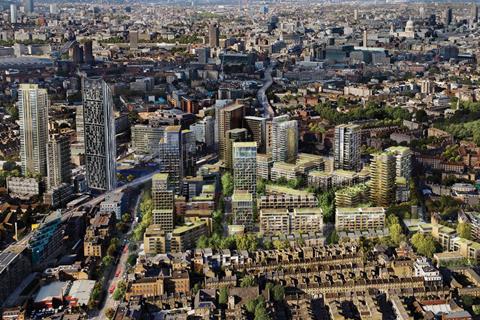 Lend Lease has unveiled a new visualisation of the massive Elephant & Castle regeneration scheme in south London.
The image shows how the £1.5bn scheme is expected to look upon its completion in 2025.
Lend Lease is partnered with Southwark council to deliver the project, which comprises one of central London's largest new parks as well as around 2,800 new homes, shops, restaurants and community facilities.
Lend Lease submitted an outline planning application for the masterplan of the former Heygate Estate in April this year and two detailed planning applications to deliver a total of 531 new homes will be submitted within the next two months and will involve phase one of the masterplan and the adjacent St Mary's Residential site.