Consortium inclinding Laing O'Rourke, Arup and Faithful & Gould secures funding for whole life carbon assessments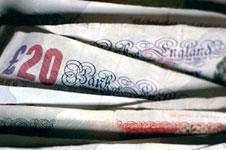 A consortium including Laing O'Rourke, Arup, Land Securities and Faithful & Gould has won £251,000 in funding from Innovate UK to provide consistency in whole life carbon assessments across the UK's built environment.
Led by Sturgis Carbon, the Implementing Whole Life Carbon in Buildings (IWLCIB) consortium will encourage recycling and re-use of existing fabric material, designing buildings for flexibility and re-use, improved resource management and supply chain efficiency and reliable carbon emission comparisons between buildings.
The result will be to progressively reduce the built environment's carbon footprint with the consequent beneficial impact on climate change. Supporting organisations include Argent, Derwent London, Grosvenor, Legal and General, Marks and Spencer.
The consortium includes
Sturgis Carbon Profiling - Team Leader and Carbon Analysis
Faithful & Gould - Carbon Analysis
Sustainable Business Partnership - Carbon Analysis
Arup - Expert Review
Cambridge University - Academic Review and Assessment
RICS - Expert Review and Certification
Land Securities - Property Industry Advisor
Laing O'Rourke - Construction Industry Advisor