Chancellor putting finishing touches to next stage of job-saving initiative
Employers will be responsible for paying 20% of furloughed wages, their National Insurance employer contributions and their pension contributions from August.
The plans are expected to be unveiled by chancellor Rishi Sunak in the coming days.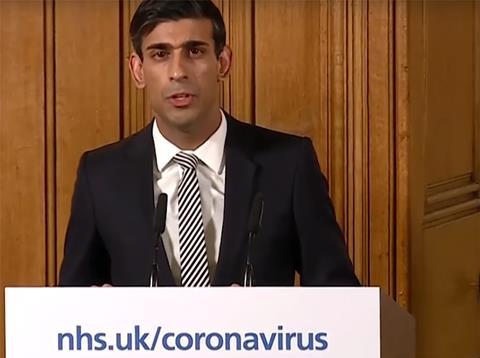 Earlier this month, the government confirmed it was extending its furlough scheme, which had been expected to come to a close by 30 June, until the end of October.
The initiative, which sees the government pay 80% of people's wages up to £2,500 a month, will have been up and running for eight months by that point.
The scheme is also set to be made more flexible with part-time workers to be allowed to still receive payments.
Sunak (pictured) is also expected to put a deadline as to when companies will still be allowed to put staff on furlough.
Earlier this week, HMRC said one million employers had claimed £15bn for 8.4 million furloughed employees under the scheme between 20 April and 24 May.