North London scheme will eventually have 10,000 homes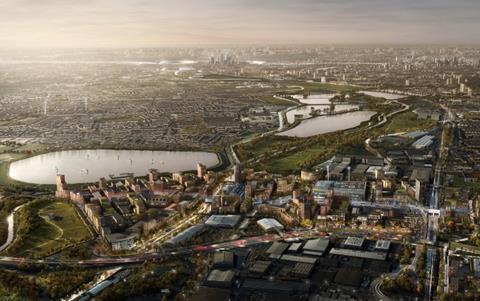 Enfield council is seeking a developer to build up to 250 homes, all of which it says will be affordable, on the next phase of its £6bn Meridian Water mixed-use development in north London.
The local authority said between 200 and 250 homes would be built on the Meridian Water Two site alongside workspaces for local people as part of the 85 ha Meridian Water regeneration scheme.
The council said it expected to appoint a developer by the end of this year and once approval had been gained work would start next year, with completion in 2023.
Last summer Enfield announced it would be looking for development partners for the first two housing sites which would deliver around 1,000 homes.
Barratt had been selected as preferred developer in 2016 but after Enfield said the housebuilder's terms would have represented a "poor deal" for both residents and businesses it withdrew in October 2017. The process to find a replacement is still ongoing.
When completed the Meridian Water scheme will eventually host 10,000 homes.