The job involves both refurbishment and FM contracts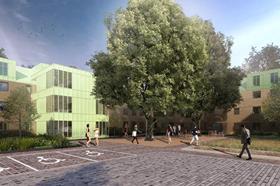 Engie has been announced as the preferred bidder for a £195m student accommodation scheme for Kingston University in London.
The contract will see Engie provide an initial £55m redesign and refurbishment of existing student accommodation, followed by a 50-year facilities management and lifecycle contract worth a further £140m.
The company will also take an equity stake in the project, alongside infrastructure investment firm, Equitix, and carry out interim FM services during the refurbishment phase.
The project will deliver 1,332 new energy efficient bedrooms, to the Kingston Hill and Seething Wells (pictured) halls of residences at the university.
Refurbishment and building work is likely to commence in June 2019, with an anticipated completion date of August 2021.