Former Arup boss steps down following criticism over Caribbean holiday during winter floods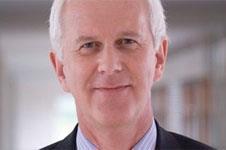 Environment Agency chair Sir Philip Dilley has resigned following intense scrutiny of his role in the aftermath of floods that devastated regions such as Cumbria and Lancashire over Christmas.
In a statement Sir Philip said he resigned due to the expanded expectations of the role requiring him to be available at short notice at any time in spite of cover arrangements.
He said: "In my view this is inappropriate in a part-time non-executive position, and this is something I am unable to deliver."
"Furthermore the media scrutiny focused on me is diverting attention from the real issue of helping those whose homes and businesses have flooded, as well as the important matter of delivering a long-term flood defence strategy. This same media attention has also affected and intruded on my immediate family, which I find unacceptable," he added.
Sir Philip also said he was "disappointed" to not be able to see through the delivery of reforms within the Environment agency to create a more efficient and joined-up service.
Environment Secretary Elizabeth Truss thanked Sir Philip for his work and said he left the agency a much better organisation.
The current deputy chairman, Emma Howard Boyd, has agreed to become Acting Chairman with immediate effect.
Recruitment for a permanent replacement will begin in due course.