Architect beats stellar list to design new Fleet Street police and justice centre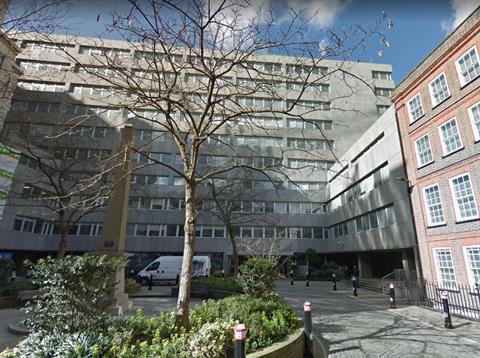 Eric Parry Architects has been picked to design a new courts complex and police headquarters in the City of London, beating some of the profession's most respected names in the process.
The practice – in conjunction with specialist subconsultants Raymond Smith Partnership and Feilden & Mawson Architects – beat fellow bidders RHSP, AHMM, Allies & Morrison, Bennetts Associates and Hawkins/Brown to secure the job.
Parry and his winning team will create a new scheme on a site that stretches from Salisbury Square to Fleet Street, which will deliver a new combined-court centre and an HQ for the City of London Police. The site is currently occupied by the 1960s Fleetbank House and a 1980s office building on Fleet Street itself, opposite the grade II-listed Ye Olde Cheshire Cheese pub.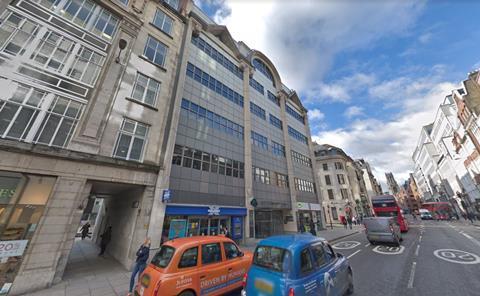 The new centre will replace the Mayor's and City of London County Court, and City of London Magistrates' Court, and deliver 18 new courts geared towards dealing with fraud and related economic crime, business, property work, and cybercrime.
Michael Snyder, who chairs the City's capital buildings committee, said the scheme was a "once in a generation opportunity" to deliver a ground-breaking, facility that met the needs of the judiciary and the City of London Police.
"It's positive to see the combined courts and City Police project take another significant step forward with the appointment of this world-class team of architects," he said.
Parry said he was "thrilled" with the appointment, which would deliver "a complex and vitally important group of buildings that will provide a new civic quarter both for the City of London and the country".
Earlier this month, Parry was confirmed as designer of the tallest element of Ballymore and Hammerson's rejigged Goodsyard development after PLP left the project.
The City finalised the acquisition of 68-71 Fleet Street in November last year. It said the new police and court centre was expected to be completed in 2025, subject to agreeing funding arrangements and securing planning permission.