Neil Hamilton and Simon Trafford launch Quantex Qatar, the third firm set up by ex-Davis Langdon partners this year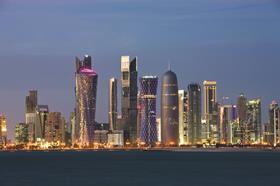 Two more ex-Davis Langdon partners have set up on their own, this time in Qatar.
Neil Hamilton and Simon Trafford - who between them have over 50 years of experience of quantity surveying, with almost 40 years at Davis Langdon - have set up Quantex Qatar.
Quantex Qatar is the third firm this year launched by former Davis Langdon partners, after UK-based Core Five and Atorus.
Hamilton and Trafford told Building they were focusing solely on Qatar work and are targeting spin-off projects arising from the country's construction push ahead of the Qatar 2022 World Cup and its "2030 Vision" masterplan.
The firm is currently seven-strong and is aiming to grow to 10-15 staff by the end of the year and 25-30 by autumn 2013.
The founding pair said they had left Davis Langdon of their own accord and not as part of the restructuring process that followed the firm's takeover by US consultant Aecom.
The pair were latterly based out of Davis Langdon's Doha office and have seven years of experience in the Qatari capital.
Hamilton said clients had welcomed Quantex Qatar's declared "focus on cost consultancy" rather than the "multi-disciplinary" approach of Davis Langdon and Aecom.
Trafford said the company has access to 200 construction professionals in the UK through strategic alliances to enable it to "outsource" some work and deliver large scale projects to "UK standards".