Output prediction cut by 0.5 percentage points for 2015, with further slowdowns anticipated in 2016-17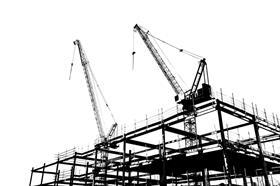 Experian has downgraded its forecasts for UK construction output for the next three years, due to a slowdown in private housing work and a reassessment of likely infrastructure activity.

The research firm has predicted growth of 5.5% for 2015, a 0.5 percentage point drop from its January forecast; 3% in 2016, down 0.4 percentage points; and 3.4% in 2017, down 0.7 percentage points.

The downgraded forecast for 2015 is due to a more sluggish performance than previously anticipated in the private housing market, with growth revised down from 10% to 8%.

Experian said: "There is little doubt that the housing market has experienced a slowdown in recent months. Starts, transactions and house prices have all experienced declines or a deceleration in growth rates towards the end of 2014 and into this year."

However, Experian added that latent housing demand remains strong and that this, combined with the various government schemes to help new purchasers, should be enough to counteract interest rate rises from early 2016.

The revised forecasts for 2016 and 2017 are largely due to previously "optimistic" predictions of activity related to the National Infrastructure Plan. Infrastructure growth is now anticipated to be 3% in 2016, down from 6%, and 10% in 2017, down from 18%.

Experian said: "Despite the downgrades, the sector is still expected to be the strongest performer over the forecast period, with output projected to rise by 28 per cent in real terms over the three years to 2017."

The slowdown in growth forecasted for 2016 will be exacerbated by a sharp fall in public housing activity, which will contract by 10%, rather than the 2% previously forecast. However, Experian now predicts a recovery in 2017, with growth of 5%, instead of a 2% contraction.