Disputes between firms set to increase as costs rise and availability of materials and labour stretches to breaking point
Construction lawyers are warning the escalating shortages of materials and labour will inflame the number of disputes between contractors, clients and subcontractors with industry leaders telling firms to invoke last year's spirit of dealing with covid-19 to avoid legal bust-ups flaring up.
The latest monthly data from the CIPS, which said construction output was at a 24 year high, also warned that the problems many are now facing over the shortages had sent business confidence in the sector to a six-month low.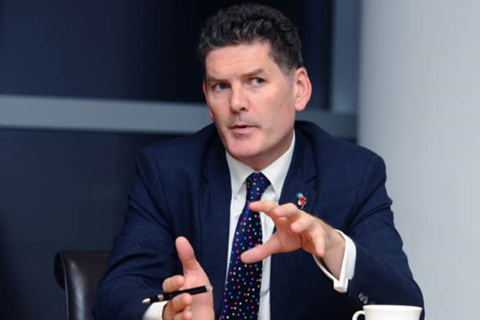 Economists added that firms were finding it difficult to price jobs with some set to be caught out by the hike in costs caused by materials shortages and the shortfall in labour following Brexit.
The boss of the CLC Andy Mitchell recently stepped in to remind firms they needed to work together to overcome the problems, telling the industry in an open letter that it had to channel the can-do attitude of last spring.
Mitchell suggested using so-called 'fluctuations provisions' as a means to "collaboratively shar[e] the risks associated with th[e] volatility" of materials and labour.
But lawyers have now begun warning that disputes will inevitably rise as firms find themselves out of pocket because of rocketing costs.
Barton Legal director Bill Barton said: "As sure as night follows day, a shortage of materials or labour will fuel disputes between contractors and suppliers. A huge part of the problem, though, is that contractors are often guilty of adopting a cavalier approach to risk, signing contracts that leave them exposed in the event of a shortage."
He added: "Overconfidence or naivety is a recipe for conflict and ultimately demonstrates the importance of the negotiation stage of a contract. Although a negotiation may not lead to a contract that has the ideal 50-50 split of financial responsibility, it can hopefully provide each party with the ability to accept any imbalance with open eyes and an understanding of the potential risks before a project begins."
And the former chief of specialists' body SEC Group, Rudi Klein, who stepped down at the end of last year after more three decades at the organisation, said some firms could face being sent under if disputes escalated beyond their control.
He said: "The overwhelming majority of subcontractors will not have come across a fluctuations clause in their contracts since they are used to lump sum bidding where they have to accept the risks of price hikes. They will generally have to take responsibility for the risk of delays associated with unavailability of or shortage of materials. This could lead to some firms going under in the event that they have to meet huge claims for project delays or disruption."
Klein, who now runs his own legal practice, said covid had forced everybody to come together because "it created an existential risk that did not differentiate. It wasn't possible for a party to say that it wasn't going to do anything about minimising covid risk.
"But this overarching pressure point does not apply to the problems around materials. Parties can simply wash their hands of the risks involved and claim that the responsibility lies elsewhere."
Smaller firms have been most affected to date in getting hold of key products such as timber, steel and cement because of their reduced buying power but one Tier 1 contractor, who asked not to be named, admitted: "Inflation, labour and material risks are a rapidly emerging picture. We have already created internal guidance and a framework on how best to manage the situation."
Economists said the problems threatened to pare back margins even further with Max Jones, the director of Lloyds Bank's infrastructure and construction team, predicting "a battle for materials [which] will create pinch points and potentially push up prices, eroding margins".
EY-Parthenon UK & Ireland construction leader Ian Marson added: "Working capital pressures are increasing in the material supply chain, with credit insurance under pressure as prices rise. Construction companies need to maintain visibility and strict control over key parts of their supply chain."
The shortages are being driven by booming demand with construction identified by the government as one of the industries to lead the UK's recovery from the pandemic.
The June survey of purchasing managers for CIPS showed the index was at its highest since June 1997 with a roaring housing market, with property website Rightmove saying the first six months of the year had been the busiest it had recorded since 2000, and recovering commercial sector driving the rise.
In its figures, the ONS said construction GDP fell 0.8% in May, in part thanks to that month's torrential downpours which affected sites across the UK.
But in the three months to May, output grew 6.3% compared with the previous three-month period and overall output was 0.3% above the February 2020 pre-pandemic level.