Profit warnings from listed firms in sector during first half fall to five year low
Accountant EY-Parthenon has warned that materials and labour shortages are set to hit activity and margins in the second half of the year.
The firm said the ongoing shortage of skilled labour following Brexit and worries about accessibility to materials such as timber and steel, coupled with a squeeze on shipping, would hit the supply chain.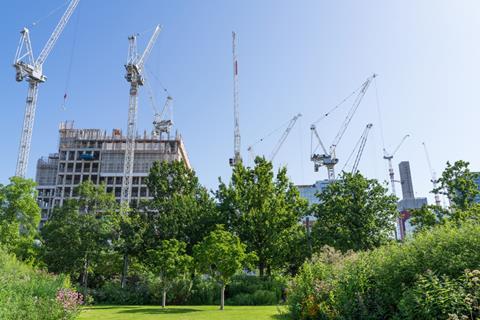 Its construction leader for UK and Ireland Ian Marson said: "Existing projects are continuing but cost inflation may put new projects at risk. Companies with inflation clauses in their contracts should be able to weather short-term price increases but if prices remain high and shortages continue, project delays may become inevitable."
EY added that with government support schemes coming to an end the month after next, falling levels of state financial support and rising costs will increase the focus on companies' need to plan and manage their cash positions.
The firm said the number of profit warning listed firms had issued in the first half of this year had fallen to a five-year low with just three being announced.
Despite the upbeat news, reflecting the current high demand for construction and the industry's importance in the UK economy's recovery from lockdowns, Marson added firms still needed to be better at avoiding loss-making jobs.
He said: "Most profit warnings over the last year cited contract problems that pre-dated the pandemic. Cost inflation will only exacerbate the pressure and companies will need to maintain discipline and visibility over key parts of their supply chain."