Swedish firm and its UK subsiduary to build roads and sub-structure on data centre project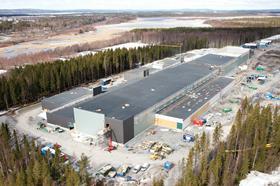 Facebook has appointed Skanska, supported by its UK subsidiary, to work on its $760m (£469m) data centre in Luleå, Sweden.
Skanska UK and its Swedish parent will also work in conjunction with Skanksa's US Mission Critical group on the project.
The firm will build infrastructure, sub-structure, concrete works and office and facilities buildings at the site near the arctic circle.
Construction on the SEK530m (£46m) job is due to complete in the first half of 2015.
UK engineer Cundall and architect Gensler have previously delivered an engineering and design contract on the second phase of the massive project.