Engineer and architect to work on second phase of social networking giant's facility in Sweden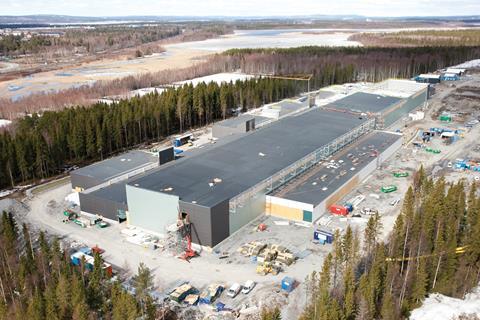 Engineer Cundall and architect Gensler have won the engineering and design contract for the second phase of Facebook's massive $760m (£469m) European data centre in Lulea,Sweden, close to the arctic circle.
The second phase of the data centre, the first for Facebook outside the US, includes the fit-out of two of the mega data halls. The winning team, led by Cundall, also includes Swedish engineering partner AF Group
The data centre will consist of three 300,000 sq ft server buildings and receive its 120MW of energy through hydropower. The building will utilise an advanced cooling system powered by evaporating water. The heat from the servers will also be used to heat the offices..
Construction has already begun on building the shell, with the facility set to be completed in 2013.
Send your project images to buildingimages@ubm.com.