Social media giant expands take-up at British Land's 338 Euston Road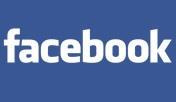 Facebook has reached agreement with British Land to lease an additional 66,000 sq ft of space at 338 Euston Road.
Facebook will occupy the fifth floor of the building, as well as floors nine - 16 and a ground floor events space. The new lease comes in addition to the 87,000 sq ft of space Facebook already occupies in the Regent's Place building.
The building forms part of Regent's Place, British Land's mixed use campus located in the West End. The campus, which is fully let, is home to 45 office occupiers drawn from a range of industry sectors, as well as The Triton Building, a 26-storey tower with 94 residential apartments.
Confirmation that Facebook has taken space is expected to encourage more TMT firms to locate near Euston and King's Cross, which are fast-becoming a technology hub in the capital.
James Danby, head of office leasing at British Land, said: "Facebook's decision to expand their presence at Regent's Place is a fantastic endorsement of the campus, and underlines their commitment to this location.
"While the area's connectivity and the quality of the office space are of course significant factors, our work to make Regent's Place a vibrant destination in its own right has been crucial in attracting high calibre media and technology businesses, of which Facebook is unquestionably one."