RICS report says facilities maintenance professionals are not managing buildings sustainably or efficiently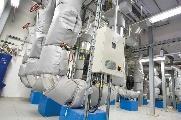 Facilities management (FM) professionals are failing to manage buildings sustainably or efficiently for the long term, a report by the RICS has found.
A global survey of 400 professionals in 40 countries found over 75% of facilities managers believe FM should be strategic, but on average heads of facilities spend less than one day a week working on long term planning and strategy.
The RICS said this lack of strategic thinking was leading to unsustainable and inefficient management of buildings.
The RICS has also opened a consultation into the development of guidance for FM professionals.
View the RICS report and consultation docs here, here and here.