The rise of collaboration software has created a lot of questions for insurers - not least how to divide up and assign blame if anything goes wrong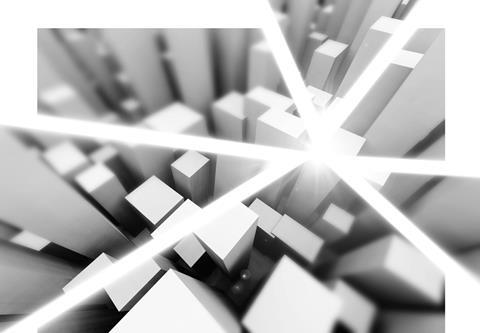 There has been a lot of talk about the benefits of Building Information Modelling (BIM) but very little on the potential disadvantages. Getting project teams to work collaboratively on a virtual model before a single real-life pile of earth has been shovelled clearly has advantages. It means a more streamlined design process and less clashes on site - advantages that the government has evidently seized on as it wants to make BIM compulsory on all public sector projects after 2016.
However, when BIM is used by numerous parties on a project - as the government wants - it creates a number of new potential risks. These include the possibility of blurring lines of responsibility, which means it could be difficult to apportion blame if things go wrong. So how will this affect those parties' insurance premiums? Will insurers be swept along with the construction industry's enthusiasm for BIM or could they view things differently?
New liabilities
The top concern the insurance industry has about BIM is its potential, at least in theory, to cause confusion around who is responsible for what. Andrew Harrison-Sleap, partner, construction and real estate division, at broker JLT Specialty, says: "There is some concern about how liabilities will be allocated among the different parties using a BIM model." This could affect the cost of the policies that protect construction professionals and tradesmen in case they are sued because of work they have done or advice they have given - that is, professional indemnity cover and contractors' all risks insurance, which is also known as contract works insurance.
Simon Brookes, executive director, professional risks practice, at Gallagher London, a broker whose clients include Crossrail, explains how liabilities can become hazy: "The kinds of scenario that people are worried about are if the project team meets in the architect's office and someone from the engineering company goes into the model on the architect's entry code and makes a change, which later leads to a structural problem. The model could lead
to headaches establishing who was responsible for the change."
Brookes says that the more complex the project, the more this could be an issue. "If you have a larger number of consultants and contractors all using the same model, you have increased risks." Similarly, the more integrated the approach to BIM - if the data is used for facilities management, for instance, the more these risks could grow.
BIM pioneers do appear to be aware of this issue and there is talk of establishing a contractual role of "model manager" on projects. Harrison-Sleap says that this is still being thrashed out, but he would expect the role to fall to the main contractor in the UK because of the prevalence of design-and-build contracts. "Since contractors take most of the risk under D&B contracts it would be logical for them to be the model managers." New roles bring new risks, so taking over this job could hit contractors' insurance premiums.
If things go wrong you can metaphorically put the BIM model in the witness box

Michael Conroy Harris, Eversheds
Then there are cyber risks that parties may be exposed to through using BIM. Harrison-Sleap says: "What happens if you put some information into a model using a computer that has a virus, which is transferred to the model and corrupts it? It could be proven to be your fault if you don't have the right anti-virus protection in place."
Finally, BIM could open parties to public liability claims. Brookes gives the example of someone slipping over in a water-logged shopping centre car park and claiming on the shopping mall owner's public liability policy. "The shopping centre could use the BIM model in order to sue the architect."
Benefits
BIM enthusiasts should not lose heart yet, because the insurance industry also believes the system could lower insurable risks. Stuart Essex, regional leader for design professions in UK and Europe at global insurer XL Group, sees value in the ability to iron out design and programme glitches before going on site, which he says helps to control costs and prevent delays. "This could significantly decrease exposures," he says. For example, it prevents such scenarios as the on-site team finding that poorly co-ordinated designs mean both the lift shafts and sewage pipes are supposed to go in the same place.
Also, despite fears about blurring responsibilities, if a BIM model is well managed, there are strong indications that it can help establish liability.
MichaelConroy Harris, principal legal manager at Eversheds, says the system can act as a "black box". "If things go wrong, you can metaphorically put the model in the witness box because it should be able to give you a record of who did what," he said.
Conroy Harris adds that the discipline instilled by the use of BIM may also have a positive effect. "It makes the parties think more carefully about allocating responsibilities, which should mean reduced risks."
Most important, perhaps, is the fact that the construction industry is using existing contracts for BIM-based projects. Conroy Harris says: "The way contracts are drawn up doesn't change with BIM, therefore the insurance arrangements that follow don't change - people still only accept the responsibilities that they intend to. So the fears about BIM changing liabilities may be unfounded."
Conroy Harris believes that for insurers these advantages will outweigh the negatives aspects and, as a result, insurance premiums may come down. "I think policies have a good chance of coming down for those using BIM or, rather, your premiums might go up if you are not using it."
As encouraging as this sounds, it is theoretical for the moment because, ultimately, insurers will only lower or raise premiums based on hard evidence that BIM either decreases or increases risk. This evidence will accrue once they see the types and number of claims arising on BIM-based projects and it is still early days. Brookes says: "Until we see claims coming in from projects where BIM is being used, we can't really tell what impact it will have."
Some indication of BIM's impact on premiums may be gathered from the US, Australia and Canada, where it has been used for longer than in the UK. Essex says: "We have seen BIM used positively in the US and Canada but it has not affected claims so far, so there has been no impact on premiums."
A further, perhaps longer term, outcome of the growth of BIM could be the wider use of "single project insurance". Such policies, where all parties including the client jointly purchase the cover, would be a natural fit for the collaborative approach fostered by BIM, according to Conroy Harris. The catch is that single project insurance brings the double-edged promise of joint liability.
THE INSURER'S VIEW
Nicholas Newlove is construction director at insurer RSA. Here he assesses the effect that BIM is likely to have on policies:
BIM is not having an impact on premiums at the moment but we are maintaining a watching brief on it.
We don't regard it as material when we are rating [that is, pricing insurance policies], particularly because BIM level 2 does not entail significant changes in contractual obligations. BIM level 3 could lead to contractual changes, but that is some way off, not until 2016 at least.
BIM level 2 could affect premiums over time, though. If the collaboration it promotes results in the more effective delivery of projects, it will have a positive effect on risk management. If it means losses are mitigated and design risk is better managed, leaving more time to focus on other risks, such as health and safety, then there will be an incremental benefit on the losses we sustain and that will feed through to premiums.
The main potential problem is the dependency on IT. The use of an electronic model means that someone has to take responsibility for managing it and making sure everyone's up to date.
"We have been taking a close interest in BIM for the past year now. We are conscious that BIM is very much in-view at the moment. For example, we have seen projects where the use of BIM was the key reason for the contractor winning the job, so we're well aware of BIM's significance.