Construction Leadership Council to work with Institute of Credit Management to ensure suppliers are paid on time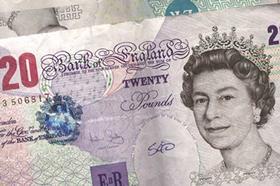 Business minister Michael Fallon told the Government Construction Summit that the government will introduce a new fair payment charter for the industry by the end of the year designed to tackle the continuing gripes from suppliers that they do not get paid on time.
Fallon said the new Construction Leadership Council will work alongside the Institute of Credit Management to introduce the charter. He said this would use the principles of the existing pan-industry Prompt Payment Code, but would be specifically tailored to construction.
Fallon added that the move was part of an intention to see the industrial strategy "get its hands dirty" by tackling current challenges like cash flow problems.
He added the government would also extend the Enterprise Finance Guarantee scheme, a loans guarantee scheme, to "support trade credit for the first time".