Incident next to construction site in Hanover Square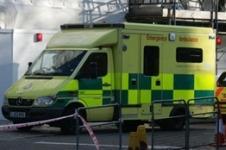 A falling window frame from a construction site in Mayfair has killed a woman, believed to be in her 20s, the BBC has reported.
London Ambulance and police were called at 11:30 and the woman was treated at the scene but pronounced dead by paramedics.
The BBC reported that the incident occured at 5 Hanover Square, a large commercial and retail development by developer Stanhope.
The BBC said Hanover Square was closed between Brook Street and St George Street.
A spokesperson for Westgreen Construction confirmed that the firm was the "main contractor" on the fit-out of 5 Hanover Square but declined to comment on whether the incident related to the scheme.
The spokesperson said: "We don't have a statement at this time. Our senior management are on site at 5 Hanover Square assisting the authorities."
A spokesperson for the contractor on the 5 Hanover Square job, Mace, told Building it had handed over its work in March and was no longer involved in the project.
"It would be inappropriate for us to make comment as it is not a Mace construction site and it is being dealt with by the proper authorities," she said.
Stanhope has been contacted for comment.
A Met Police spokesman told the Evening Standard: "We were called to Hanover Square with the junction of Hanover Street at 11:30am by London Ambulance Service. At this stage it is believed an unknown object has fallen from a building and struck a female on the street."