Architect to design tower in Jinan that will be 560m tall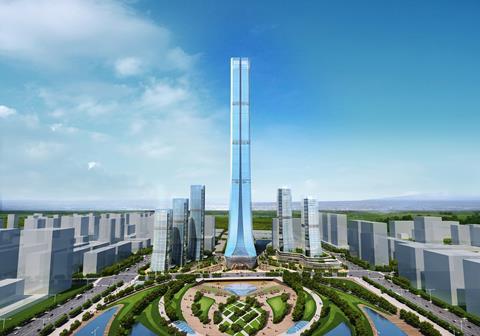 Farrells has been asked to design China's second-tallest skyscraper.
The firm is behind plans for a 560m-high tower in Jinan for local developer Evergrande.
The building will sit in an 11ha complex called the Jinan West Station District and which features serviced apartments, commercial offices, retail and outdoor space.
Farrells has already designed the 442m-high KK100 tower in Shenzhen which was the eighth tallest tower in the world and the tallest tower ever realised by a British architect when it was completed in 2011.
Terry Farrell said: "This spectacular landmark tower in Jinan will push the boundaries for sustainable design of super high-rise towers."
The tallest tower in China is currently Gensler's 632m-high Shanghai Tower which topped out last summer.