UK GBC questions government commitment to green energy infrastructure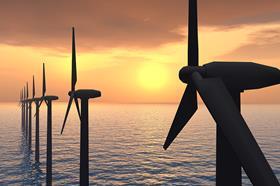 Industry experts have voiced concerns over spending on green energy infrastructure after the government announced it will sell off most of the state-owned Green Investment Bank.
Announcing the sale at the bank's annual review meeting last week, business secretary Sajid Javid said the government will retain a stake, but could sell as much as 70% of the bank to private investors.
Javid said it was "clear that the time is now" for the government to sell up, adding that it would be freed from EU regulations on state aid and therefore able to borrow more money.
He added: "The bank will be able to access a much greater volume of capital and deploy it across a much wider array of green projects. And that means more money going into green innovations."
But industry figures expressed fears the privatisation could put investment in green projects in jeopardy.
Richard Twinn, policy advisor at the UK Green Building Council, said: "The decision to privatise the Green Investment Bank shows questionable commitment to the green economy from the new Government.
"The ability of the bank to back green projects on commercial terms and leverage private sector investment will be severely hampered with more risk averse private management.
"Government must retain a stake which is large enough to provide a clear steer on the public and green objectives of the bank."
However, a source close to the bank said the government's decision to sell its stake "won't make a difference from an investor point of view".