New sentencing guidelines outline fines of up to £20m for convicted firms that have a turnover above £50m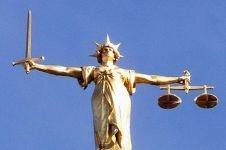 Large construction firms convicted of corporate manslaughter will face a fine of £20m or more under new guidelines published today.
The guidelines, published by the Sentencing Council, suggest that judges should fine firms relative to their turnover.
Under the guidelines, firms with a turnover of over £50m will be fined up to £20m for corporate manslaughter, and up to £10m for fatal health and safety offences.
However, the guidelines suggest that for convicted firms with a turnover that "very greatly exceeds" £50m, "it may be necessary to move outside the suggested range to achieve a proportionate sentence."
Medium sized firms with a turnover between £10-50m will face a fine up to £7.5m if convicted of corporate manslaughter, while small firm with a turnover between £2-10m will be fined up to £2.8m.
Reacting to the sentencing guidelines, Jonathan Grimes, a partner at law firm Kingsley Napley LLP, said: "The new guidelines send a clear message to company directors that they need to take their health and safety obligations seriously or risk facing significant penalties.
He added: "The amounts we are talking about represent a massive hike in the fine levels we have seen to date."
Neil O'May, a partner at global law firm Norton Rose Fulbright, said: "The guidelines are particularly tough on large businesses. In assessing the level of fines, the courts will focus on company turnover rather than profit.
"Medium to large companies will feel the effect most acutely with fines routinely being counted in the millions of pounds and in the tens of millions for the most egregious failings of health and safety legislation."