The four contracts will run from April 2019 to March 2029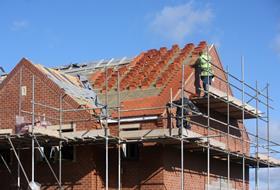 Hanover Housing Association is on the hunt for bidders for four regional contracts, worth around £160m to deliver a major package of planned works.
The contracts will run for 10 years across four regional areas in England, covering the country's north, south, east and west.
They are expected to start on 1 April 2019 and run until 31 March 2029.
Winston Williams, Hanover's director of property, said: "As a forward thinking organisation, we have been reviewing how we deliver planned works and ensure ongoing maintenance of our assets. The tender process to deliver these contracts will be a competitive dialogue, driving best value from the long-term partnerships we forge."
The contracts will cover decorative and maintenance works, as well as the installation and refurbishment of external areas.
Hanover has worked with residents to develop a framework that sets out how they will input have into procurement.
Resident needs will be incorporated into the evaluation of bids, while there will be resident representation at the relevant bidder meetings.
Bidders have been invited to submit a proposal for one or more of the regional lots by 6 April.